SEMI AUTOMATIC COMPUTERISED PHASE ENERGY METER TESTING SYSTEM.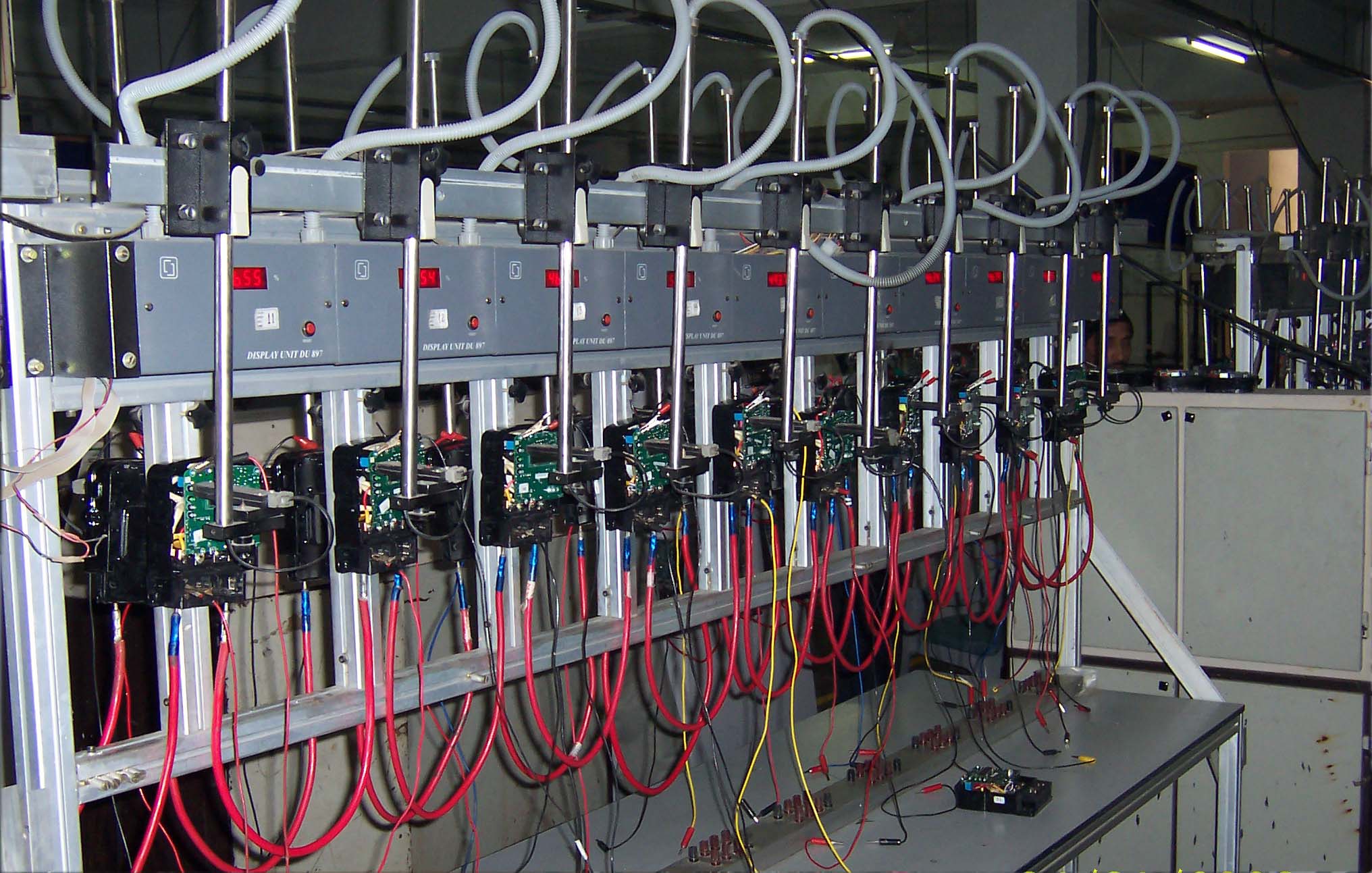 The semi automatic energy meter test system consists of :
1. Phantom Loading Unit: Transformer based manual Power Source. This is required to Generate test voltages, test Currents, and Power factor for meters under tests
2. Electronic Reference Standard: A static reference meter having a very high power pulse output and is used to test / calibrate energy meters.
3. Microcomputer based Error calculation and Display Units : Individual error displays are microcontroller based error calculation and error display units.
4. Opto Electronic Scanning Heads : These scanning heads are required to capture the LED pulses from the static meter and the red/black mark from electromechanical meters.
5. Scanning Head Mounts: Suitable scanning head mounting arrangement required to move the optoelectronic scanner in x,y and z direction.
6. Software : Windows 95 based user's friendly CcsView software suitable for testing and certification of energy meters.
7. Computer : A Pentium based computer with color monitor and printer required to generate the meter test data and record the meter test results.
8. Meter Suspension Rack: Meter Suspension rack in extruded aluminum sections for 20 meter positions. Meters are mounted vertically on the rack.
9. Quick Connection Devices : High speed connection devices for current with adjustable pins for single phase energy meters are also provided as an option
10. MSVT : Multi Secondary Voltage Transformer to test meters with potential and current circuit shorted are also provided.
DETAILED SPECIFICATIONS : Details