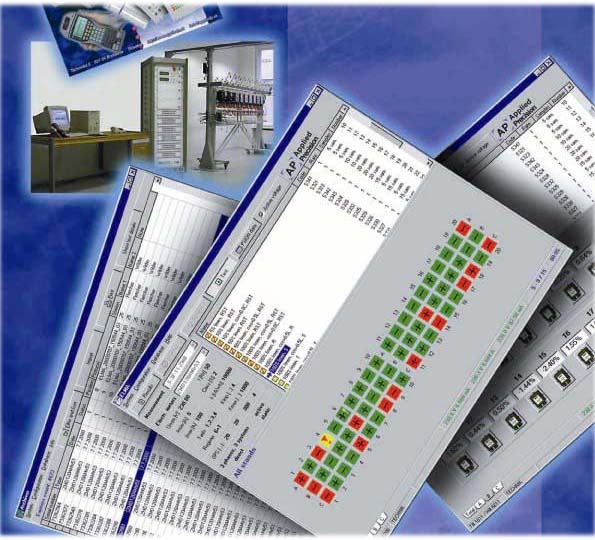 Windows based user's friendly software suitable for testing and certification of energy meters. It has the following features:
- free selection of meter constant for all measuring places.
- pre selection of load points (preparation of load tables) via computer keyboard enabling automatic / semiautomatic testing .
- Indication of the test circuit power and load point on the computer screen.
- Error calculation of all meters under test simultaneously.
- Creep Test, Starting Current Test and Repeatability of Errors Test possible
- Large display of error values for each meter position on computer monitor.
- Simultaneous testing of both static and disk type meters.
- Predetermined margin of error for each load point.
- Both automatic or semiautomatic test procedures possible.
- All data can be recorded and stored on media.
- The data can be exported to any other windows compatible software like Excel, - Word or rich text formats.
- Graphical representation and statistics of data
- Print out of measured results possible.